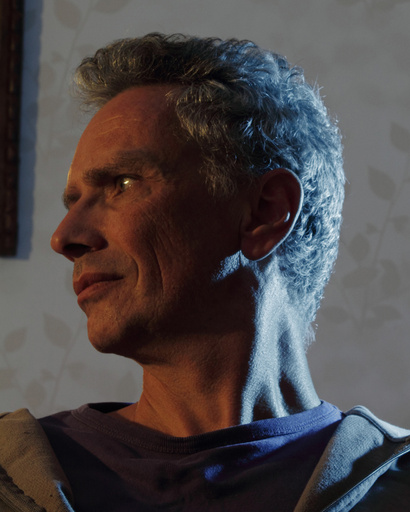 René Zwaga was born on the 16th of august 1958. His father, who passed away in 1962, was a professional housepainter. René grew up together with his mother, three brothers and one sister in Amsterdam. Before he started to develop his more creative abilities, he followed his father's footsteps. He went to the school of painting and decorating in Utrecht. Gradually he found out that his aspirations were beyond house painting. Then he chose to go to an art school to become a teacher. The urge of creating became increasingly stronger, so he decided to follow his dream to become a professional artist.
"After finishing my formal art studies in Amsterdam I explored several techniques of fine art to develop my own unique style. My way of expression and technique hopefully show versatility. I am always searching for the ultimate form to express myself. I am convinced that this is a never ending process".
In the early works I used to start every painting with a monochrome under-painting in oil. Nowadays I start with acrylics in color and continues with layers in oil or in oils directly. Since a couple of years I paint on canvas or canvas on board. Whoever looks at my more recent works notices that texture and technique are more visible than before. Nowadays I go a different road that moves me in a direction that is less predictable. It has to give a view that is more like the making process of a painting. Themes must be rid of excess flesh that is not really necessary. You may experience the painting from the chair in the room and may even have a somewhat decorative function. Sharpness of a figure is no longer a must, because it may add to the hardness and static, photo like experience.
I embrace my artistic development, and try to be in service of the image that needs to be expressed. Technique, style and method are merely tools in this process. Explicitly I hope to combine art with love, realism with fantasy and matter with spirituality. My paintings may sometimes be confronting, but enclose always a message of hope. My work reflects life and is a journey of growth and harmony.